Staff
A. Tom Horvath, Ph.D., ABPP
Program Director
A. Tom Horvath was born and raised in Youngstown, Ohio. He earned a B.A. in Liberal Arts from St. John's College, Annapolis, Maryland, in 1975, and a Ph.D. from the California School of Professional Psychology at San Diego in 1981. From 1981 to 1984 he served as an active duty Navy Psychologist. In 1984 he entered full time independent practice. In 1985 he founded Practical Recovery, which offers a self-empowering alternative to 12-step and disease-oriented addiction treatment. He became a board certified clinical psychologist of the American Board of Professional Psychology (ABPP) in 1990. In 2006 he founded Pyrysys Psychology Group, Inc., which offers a wide range of services, including Practical Recovery, Supporting ME (Moderate Eating), and the Center for Cognitive Therapy La Jolla. Currently the Practical Recovery system of services includes residential rehab (Reunion San Diego), office-based services (Pyrysys), and a sober living home (Carmel Summit Reatreat).
Dr. Horvath has been active in professional psychology and behavioral health at the local, state, national and international levels. He is a Past President (1990) and Fellow (1993) of the 
San Diego Psychological Association
and a Past President (1988-1990) of the San Diego Phobia Foundation. He was the Volunteer Advisor for SMART Recovery San Diego from 1990 to 2010. In 1992 he was appointed by Speaker Willie Brown to the California Controlled Substances Prescription Advisory Council, which produced recommendations regarding California's triplicate prescription program for controlled substances.
At the national level, he was the Secretary-Treasurer (1995-98) of the American Psychological Association's 
Division on Addictions
(Division 50), and served as President from 1999-2000. The Division has over 1200 members and is the world's largest organization of addictive behavior psychologists.
He is the President of 
SMART Recovery
(1995-2008, 2009 to present), an international, non-profit network of free, self-empowering, science-based support groups, face-to-face or online, for abstaining from any substance or activity addiction.
Dr. Horvath's publications, media interviews, and presentations to professionals are helping to change how individuals, professionals, and societies understand addictive behavior. PSY7732

Priya Chaudhri, Ph.D.
Clinical Director
Dr. Chaudhri is the Clinical Director at Reunion San Diego and holds an adjunct faculty position at UCSD. Her specialty is in behavioral medicine, addictive disorders and biofeedback.  She has over 10-years of experience working at various outpatient and residential substance abuse programs and has been the Clinical Director of several addiction treatment facilities. Dr. Chaudhri completed an APA accredited postdoctoral fellowship through Yale University in cardiovascular behavioral medicine. During her fellowship, she received specialty training in treating cardiac patients with co-occurring addictive disorders and became certified in biofeedback.  Dr. Chaudhri applies a modern and multidisciplinary treatment approach by combining evidenced based treatment and alternative medicine into addiction treatment. She is committed to providing comprehensive and personalized care that maximizes successful recovery and self-discovery.
Nancy Shah, Psy.D.
Post Doctoral Psychology Fellow
Dr. Shah received both her Masters and her Doctorate degrees in Clinical Psychology from the Illinois School of Professional Psychology, Chicago Campus with a focus on Health Psychology.  In line with this emphasis, her dissertation research focused on the impact of a Mindfulness-Based Stress Reduction program on corporate health care costs.  Prior to this, she completed her undergraduate education in Business Management at Purdue University and spent several years working for a large pharmaceutical company.  This experience gives her clinical work a unique grounding in the realities of work life for many people.  She also brings to her clinical work her real-world experience as a divorced mother of two young children. She recently completed advanced study in spiritual counseling at the Center for Spiritual Healing in Tiburon, CA, an organization that embraces all religions and philosophies and focuses on finding one's own deepest truth.  Her work can best be described as an integration of clinical psychology, Eastern philosophies, mindfulness meditation and spirituality, with a deep appreciation for the realities and challenges of daily life.
Linda D. Lewis, B.S., LAADC, CADC, CCP,
Counselor
Ms. Lewis provides Relapse Prevention counseling. She uses cognitive-behavioral techniques to help clients maintain lifestyle balance, and identify high risk situations and alternative methods for coping with them. She also provides life coaching, and is certified as a coach practitioner by the Certified Coaches Federation.
Before entering the counseling profession Linda was a Certified Property Manager and President of a real estate management company. Along the way she also overcame her own addiction problems. In 1997 she changed careers, to help others benefit from the insights gained from her own painful background. In 2000 she also co-founded the Bobby Jo Lewis Foundation, named for her 17 year old sister, who along with their mother was killed in a domestic violence incident. The Foundation helped disadvantaged parents overcome addiction and domestic violence problems. Her workshop, Courage is Contagious, has been presented around the country, and she has been a featured speaker at the Million Mom March in San Diego and Washington, DC.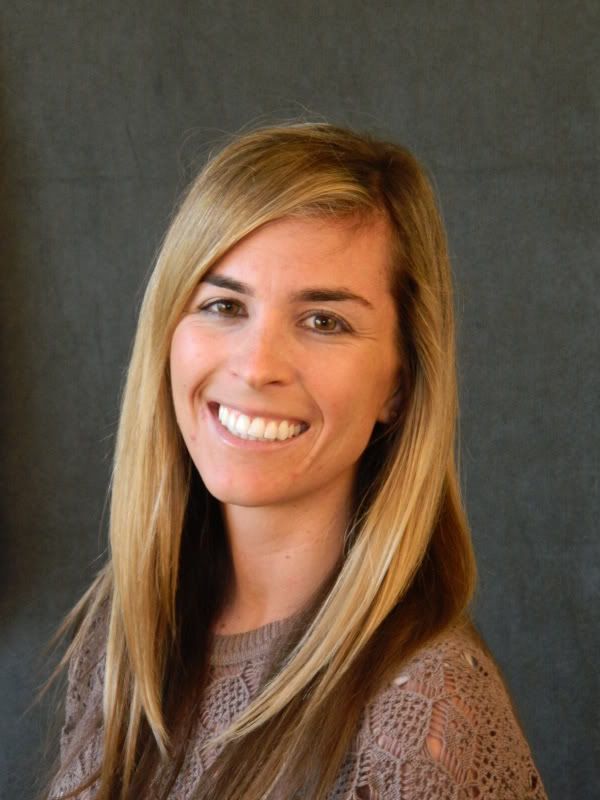 Ashley Adams, MA, MFTI
Clinical Coordinator
Ms. Adams has been working in addiction treatment and recovery for 4 years. She holds a master's degree from Alliant International University in Marriage and Family Therapy. She earned her Bachelor's Degree from San Diego State University in Sociology and Psychology. For Ashley, the most profound aspect of addiction treatment is focusing on the dynamics of family and couple relationships. She intends to get licensed as a Marriage and Family Therapist and finish her doctorate degree. During her first traineeship she worked with individuals who experienced severe trauma, including sexual assault and domestic violence. This was a powerful training period for Ashley, where she learned a great deal about resiliency. In addition to her work in substance abuse treatment and trauma, she also has a strong interest in eating disorders, including awareness and prevention. She interned at an eating disorders program in San Diego, for two years and was a facilitator for ANAD (Anorexia Nervosa and Associated Disorders). She has also done clinical work abroad, and loves to travel any chance she gets. Ashley is under direct clinical supervision with Dr. Tom Horvath. MFT Registered Intern #71223.
Elissa Frazao
Intake Coordinator
Ms. Frazao comes to Reunion after working in addiction treatment for the past year, coordinating intake, scheduling, and managing the office at a residential facility.  It has been an extremely rewarding experience for her and she is excited to see more residents work towards a more fulfilling and healthy life.   She also has five years experience as a middle school teacher, a career that taught her patience, organization and multi-tasking!  She really enjoys helping residents get acquainted with Reunion and working with them to create ideal treatment schedules.  In her free time, she enjoys anything outdoors, including  running, hiking and going to the beach.

Britton Turkett M.A.
House Manager
Mr. Turkett joins Reunion after more than 10 years in the addiction and behavioral health field. For the previous seven years he worked to help develop and direct a young adult transitional living program in Boulder, CO, where he was Program Director. Before this he was the milieu manager at a 27 bed young men's residential treatment facility. He has also worked as a USA cycling coach and volunteer at a multi-sport program supporting those in recovery. Mr. Turkett obtained his M.A. in Religious Studies from Naropa University, where he worked in both the master's level psychology and religious studies programs. He currently leads mindfulness classes at Moore's Cancer Center and runs Mindful Parenting groups through UCSD's Center for Mindfulness.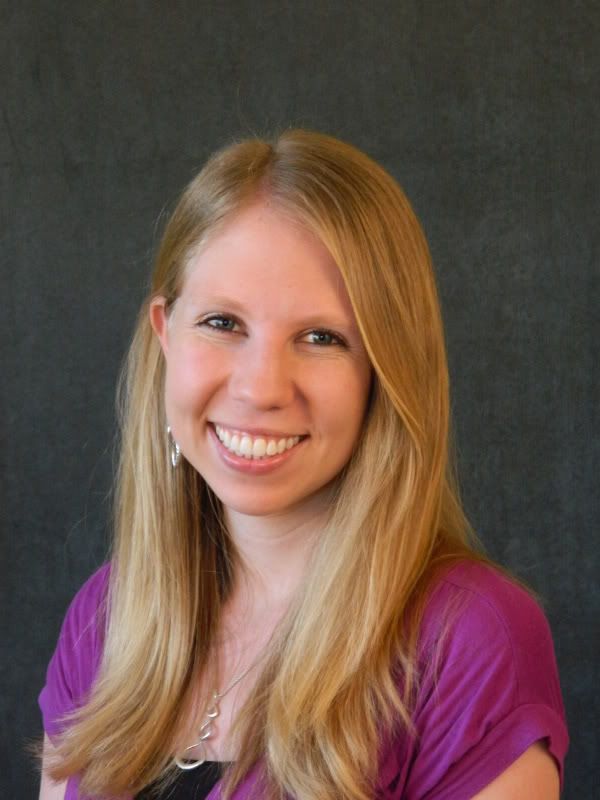 Molly Drucker-Rice
Lead Resident Assistant
Ms. Drucker Rice graduated with a Bachelors Degree in Psychology from UC San Diego, where she worked as a Research Assistant in a lab studying human emotions and forgiveness. She spent the last few years working with children on the Autism Spectrum, providing behavioral therapy and teaching them communication, play, and social skills. In addition to helping others at Reunion, Molly plans to continue her education to pursue a Doctorate Degree in Clinical Psychology. In her spare time, Molly enjoys being outside, hiking, biking, playing frisbee and ping pong, and rock climbing.


Chelsea Hurt
Lead Resident Assistant
Miss Hurt has graduated San Diego State University with her bachelors in Psychology and a minor in Public Health in 2009.  She has interned with UCSD pediatric neurology lab as well as interned at East Corner Clubhouse with co-occurring substance abuse and mental illness.  Miss Hurt is now attending National University for a Masters in Counseling Psychology and MFT.  She hopes to continue in the field of substance abuse when she finishes with her master's degree.  On her free time, Chelsea enjoys spending time with family, at the beach, camping and shopping!
Greg Horvath
Resident Assistant
Greg Horvath is currently working on his B.S. in psychology at University of California, San Diego. There he has a focus on consciousness, cognitive psychology, and philosophy of mind. Greg worked at Reunion while it was still a sober living home and enjoys being there now in its new form as a residential treatment center. A full house of any kind is a great environment for positive self development and he enjoys working in such an environment. In his free time, Greg loves to get outside, breathe fresh air, and have exciting new experiences.
Jason Thornborough
Facilities Manager
Jason was born is Pasadena California but has lived the majority of his life in San Diego. He received his BA from Cal State San Marcos in communications with an emphasis in Political Economy. He plans to continue his education to pursue an MBA in hopes of teaching at a college level. While attending high school and college he spent 10 years working as an apprentice for a general contracting company. Gaining a versatile skillset, he now works for Practical Recovery as their property manager. In his spare time Jason enjoys working on his project car, traveling, playing tennis, softball, kickboxing, and golf. His top priority at Practical Recovery is making every residents stay as fun and enjoyable as possible.